28 September 2021 | Kimbolton Wines
2021 South Australia Tourism Awards Finalist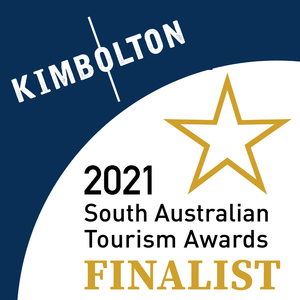 Nicole and the team at Kimbolton Cellar Door are excited to announce that they are finalists in the 2021 South Australian Tourism Awards.
Kimbolton needs your help!

Voters choice is now open. If you would like to vote for us please click on the link below.
There are some awesome prizes to be won too!