6 June 2023 | Kimbolton Wines
Kimbolton named Langhorne Creek's Best Producer for 2023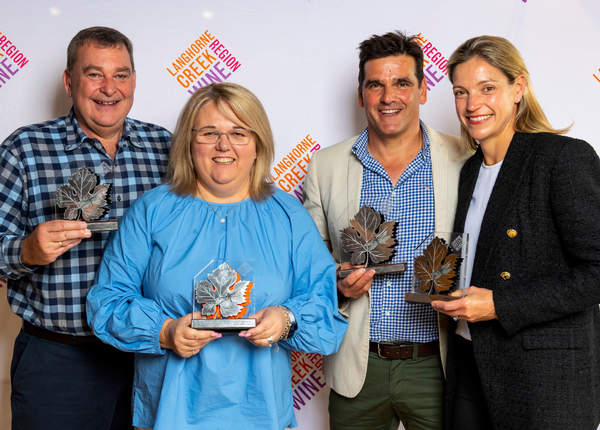 The accolades just keep coming for Kimbolton Wines. This time, taking out a whopping FOUR trophies at the 2023 Langhorne Creek Wine Show.
What made the wins even more special is that we were up against some of the best wine in Australia coming out of the 'Creek this year, plus a record number of entries. The show judged 225 entries from 32 exhibiting wineries, with 137 medals awarded – that's a lot of wine to taste!!
The 2020 The Rifleman Cabernet Sauvignon was our first to be recognised, taking out the Best Cabernet Sauvignon category. We think this one is a classic Langhorne Creek Cabernet Sauvignon, flaunting opulence with rich red and black fruits and hints of chocolate.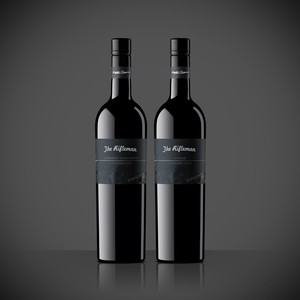 Next was the 2022 Montepulciano, winning the Best Red or White Wine Made From Alternative or Other Variety. We think this medium-bodied drop reveals the lifted aromas of violets, red fruits and hints of spice and vanilla oak. This same bottle also took out the inaugural Chair of Judges gold medal – so we expect it's going to become quite popular this winter.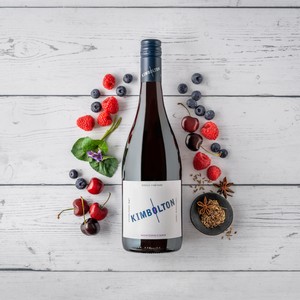 To top off the event, we took home Langhorne Creek's 2023 Producer of the Year title, which is reiterates the quality team and wines here at Kimbolton. This particular award is presented to the winery with the highest total of points calculated from its three highest-pointed wines from across the sparkling, white or rose and red wine classes.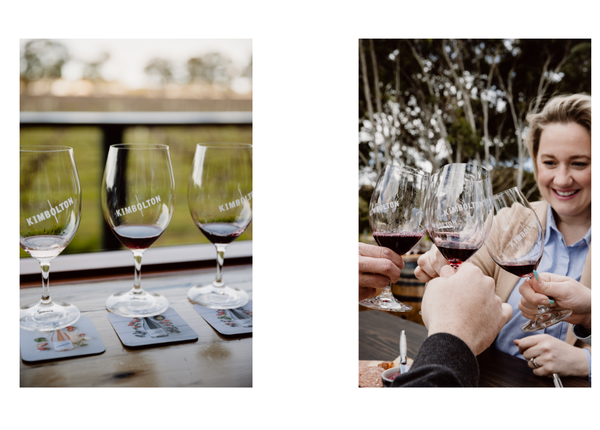 Our co-owners Nicole Clark and brother Brad Case are thrilled with the awards haul; recognition of their hard work and innovative outlook.
"Being recognised among our peers and up against arguably some Australia's best wineries, is truly humbling," Nicole said.
"We've worked exceptionally hard over the last few years to adapt to changing markets, conditions, tastes and styles, and what we have now is a brilliant range of diverse – and now award-winning wines - coming out of Kimbolton.
"We've always known our Cab Sauv was one of the best in SA, but to add our Montepulciano varietal in the mix as well is icing on the cake. Both are drinking beautifully now and should definitely be added to your winter wine rack.
"As a small family-owned and run winery, we were also really proud to win the Producer of the Year award as well – showing that great things can come in small packages. Now, we look forward to continuing to advocate for wine, wine experiences and the Langhorne Creek region on a global stage."
The awards ceremony was a huge event, with more than 200 grape growers, winemakers, suppliers and winery staff all coming together to celebrate the very best of Langhorne Creek wines. This year was hosted by Lake Breeze, who put on a fabulous lunch and encouraged everyone to kick up their heels and celebrate the end of vintage.
Judges were Sue Bell (Chair of judges), Pablo Theodoros from the Stanley Bridge Tavern and Riley Harrison from Harrison Wines. They were ably supported by associate judges Merrick Watts, Brett Smith and Tyler Follett.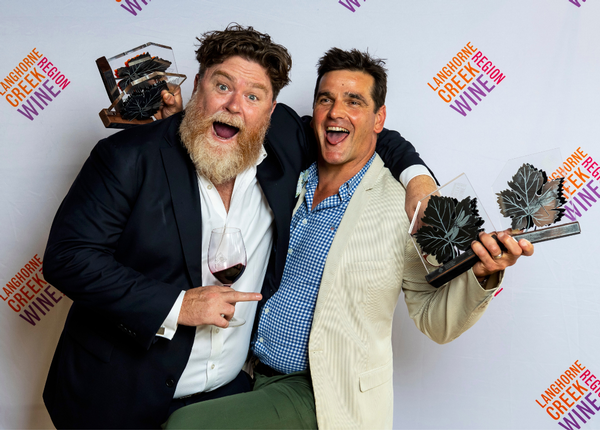 So, make sure you take the time this winter to visit us and taste first-hand our award-winning wines.
Find out more about our 2022 Montepulciano here, or our 2020 The Rifleman Cabernet Sauvignon here.