4 November 2022 | New Release | Kimbolton Wines
SA Grapes for Good International Winner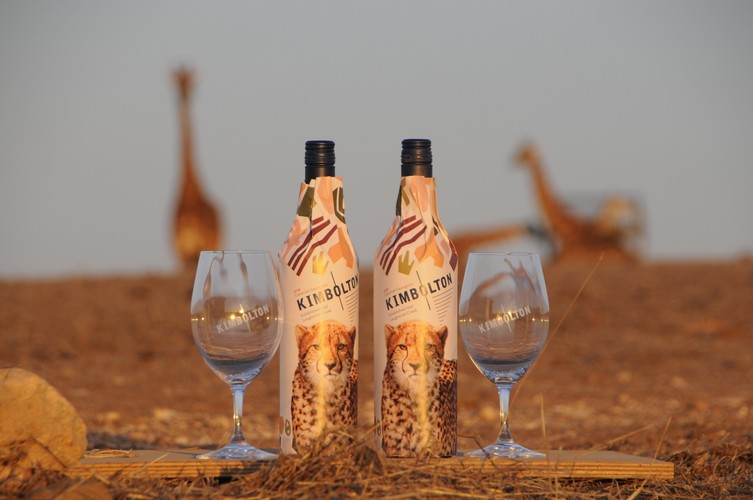 SA's Grapes for Good named International Winner!
A South Australian wine tourism experience has won global recognition at the prestigious 2023 Best of Wine Tourism Awards in Argentina.
Grapes For Good, which uses South Australian wine to highlight the plight of endangered animals while enticing tourists to visit multiple wineries across the region, has been recognised as a 2023 Best of Wine Tourism global winner.
The project began when Langhorne Creek based Kimbolton Wines joined forces with Zoos SA in 2021 with a cabernet sauvignon raising funds for cheetah conservation. It has since grown into a partnership with six Langhorne Creek wineries: Bleasdale, Bremerton, Lake Breeze, The Winehouse, and Vineyard Road, as well as Kimbolton Wines.
Each winery donates part proceeds of a limited-edition wine to conservation work for a different threatened species through Zoos SA. Artwork on the bottles features the threatened species supported by each wine, including the Ring-tailed Lemur, the Plains Zebra, and the giraffe.
The six wineries have formed a trail, encouraging visitors to experience all of the Langhorne Creek wineries along the way – helping multiply conservation efforts, as well as driving increased tourism and expenditure.
The 2023 Best of Wine Tourism Awards were presented at a gala dinner in Mendoza, Argentina on Thursday 3 November 2022 Great Wine Capitals Annual Meeting and Conference.
The Best of Wine Tourism Awards celebrate innovation and excellence in wine tourism and provide an opportunity to gain exposure and recognition for the wine tourism businesses' commitment to providing leading wine tourism experiences.
South Australia is a member of the elite Great Wine Capitals Global Network, which acknowledges excellence in grape and wine production and highlights the world's finest wine tourism regions. It formally recognises South Australia as one of the top wine producers and wine destinations in the world and benchmarks against prestigious regions such as Bordeaux and the Napa Valley.