21 May 2020 | Kimbolton Wines
International Chardonnay Day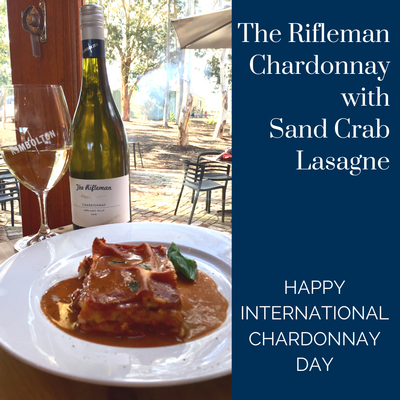 It's International Chardonnay Day.
We've matched our 2018 The Rifleman Chardonnay with a delicious dish, Sand Crab Lasagne to celebrate. The Rifleman Chardonnay is bright, crisp and fresh, complimenting the creamy seafood lasagne sauce. You will find the recipe we used below. Head to shop to pick up your Rifleman Chardonnay HERE.
Happy cooking! Relax and enjoy this wonderful wine & food combination with friends and family.